Victory Cup is to be held by PokerMatch in aid of Ukraine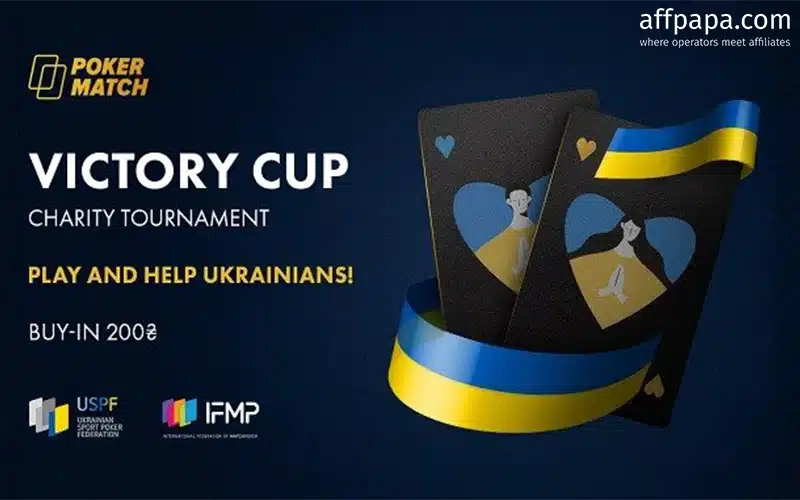 Victory Cup, a charity poker tournament is to be held by PokerMatch with the aim to support Ukraine in the current war.
PokerMatch, a Ukraine-based poker room, was among the businesses displaced by the war across the country.
The tournament is scheduled to take place on 20 March at 1pm GMT. Its objective lies in collecting money to aid displaced people and families.
PokerMatch issued a statement regarding the tournament:
"Since the very first day of the war, PokerMatch staff have provided aid and safety to their relatives. They helped their colleagues and relatives to get out of dangerous areas. As soon as they made sure that they were safe, they undertook the initiative of raising a fundraiser".
The All-Ukrainian Sports Poker Federation has given approval to the event. All raised money will be transferred to the Ukraine's National Bank.
The link to the event's website soon will be demonstrated on the operator's website.
PokerMatch.UA gains permission by the Ukrainian Regulator to start its journey as an operator in the regulated market of Ukraine.
Sportradar's ad:s technology has recently gone live on Snapchat.Having over three-quarters of a billion active users per month and an excellent targeting algorithm make...