Ronaldinho to return to football with GAMING1's Circus Cup
Famous footballer Ronaldinho is going to participate in an exclusive gala match which will take place tomorrow (September 21) in Ghent Belgium.
During the match KAA Gent and Standard de Liège teams will play in the Ghelamco Arena and it will be named The Circus Cup.
The popular footballer is going to play twenty minutes in both teams. Alongside Ronaldinho there will be Brazilian legends such as Gunther Schepens and Jean-Francois Gillet from both teams.
The game is organized by Circus which is a famous gaming company in Belgium and it has always been partnering with Standard de Liège, moreover the brand linked a partnership contract with KAA Gent at the beginning of the new season.  
With the cup the brand will improve its participation in football teams as it does not want to be only an investor for those clubs. It is known that the arena has 20 thousand seats and they are expecting to have a sell out as more than 15 thousand people were interested.
Additionally, fans of those teams will have the opportunity to witness the game without paying for it. Circus has promised that the team who will win is going to have a prize which will be added to their tifo. At the end of the game, attendees are going to be able to vote for their preferred prize, for example, they can win flags, statues and more. 
"We are thrilled that we have partnered with Ronaldinho who is a legendary footballer. People know him very well. Our brand is very Playful and that is why we feel that he is an ideal partner. We are willing to merge playfulness with fun and are looking forward to seeing him."
highlighted Emmanuel Mewissen, who is the chief executive officer of Circus.
"I am very excited to team up with a famous Belgian gaming company and I am looking forward to the Circus Cup which is a good opportunity to showcase my skills. I feel like I am similar to the brand. I have always been about football but to spread a message and have a good impact is very important."
commented Ronaldinho.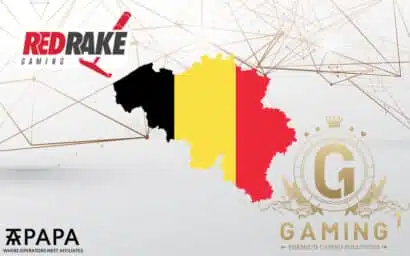 Belgium's casino star Circus Casino, the best-in-class Red Rake Gaming and Ardent Group's Gaming1 secure a prosperous collaboration deal.
This 5x3 slot invites daring players to choose their hero from a selection of eight, before chasing archenemies across the fields, mountains and deserts in which the game is...